Monday, 19 September 2016 16:48
Hits: 1072
SO! It's time for some announcements! Guess what? Story Sanctum is going into it's THIRD iteration. We have some great games coming out! Both are a custom version of "Chronicles of Darkness" Mortal. And that's about all I'm going to tell you! The rest you should go check out on the Wiki's! There is the game "CoD: Aegis Verdant" and "CoD: City of Abshire". Announcements with details on both those venues will be forthcoming, so look for those soon. So I bet you are wondering when we start accepting sheets? WELL! Good news, we have a system in place! October 15th we are going to start accepting submissions! At our chat that means something different than other chats. We open a thread where you post to be added to a sanction queue. After that, we add you to the queue and open a thread for your PC's name in the correct venue you are submitting to(you can play at both! Even if you are an Assistant in one of them!). Once you have an area set up for your PC you copy and paste the Character sheet into the correct place. This allows you to work on it at your leisure and save frequently! When it's finalized with all that we've asked you to do BEFORE you can be looked at for sanction, you will let us know as per the ST's instruction. We'll let you know when you are sanctioned! Details on this will be made known in the venue itself, so don't worry. It will be made clear shortly! 
So then you're probably wondering when each game starts, but that's different per venue. As it stands right now it's looking like November 1st for Scene/game opening and XP starting. If you are allowed to play before opening scenes, the venue will make that clear. Please let me state again, these are two SEPARATE venues this time, not co-venues. You can play in both! So you will be looking at the potential of making 2 PC's this time around. That is why we want to give sufficient time to get characters in before things start. Both games will have their forums available to start planning concepts and communicating. You'll also start to see the ST's in the chat again more often so you can ask questions there or in FPM. We're stoked and ready for action. We can't wait for new games and fun to begin!
Saturday, 13 August 2016 11:19
Hits: 1081
And so tonight marks the last scene for "Young Blood" and Tuesday was the conclusion of "Leviathan's Wake". Needless to say the end is here. A big thank you to all of our players and their contributions over the last year. Every ending marks a new beginning and the same can be said of SS. Before any new game info goes up, however, we're going to make sure that any site renovations are done. A reminder to save everything you want from the forums and wiki before they are gone! If you are looking at an estimation of when these new games are coming out, we're not entirely sure at the moment. More on that will come as we see how much work renovating will be. I do know the new games are being worked on in the background, so I can say that much! Stay tuned!
Sunday, 10 July 2016 10:21
Hits: 980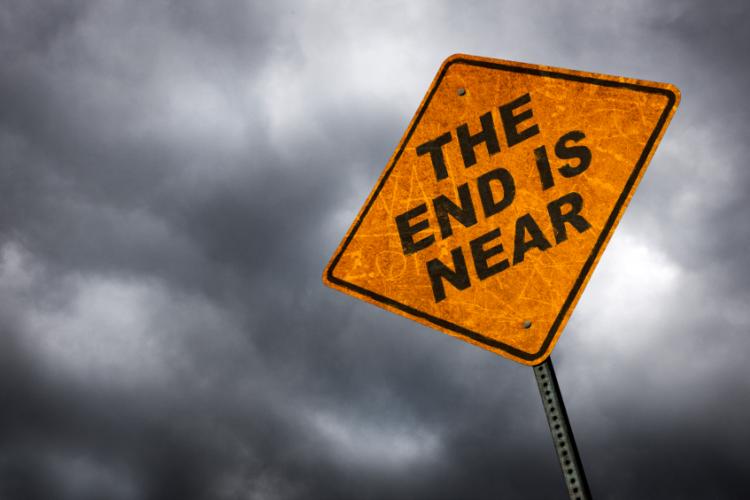 It's a great thing when a game comes to a full close around characters, setting and story. It's our pleasure to bring the 2nd iteration of Story Sanctum to it's conclusion. With the end of these tales, "Leviathan's Wake" and "Young Blood" comes the bitter sweet feeling with it. Thanks for going through this particular journey with us. As we move into the end it's only to give us time for a new beginning! New games will be on the way, so look forward to those.
July 1st should have been the last XP date(Hunter is a little late). Threads have or are coming to a close. The conclusion of plots is in the work and the metaplot will be big finale's in both the crossover games!

What can I tell you about the new games? Not much yet! I can tell you this; they will be very different games with no crossover. That means that you can play in each of them as a PC rather than choosing. As we love to do, it's been an experiment and we've learned many things yet again from these games we'll be carrying forward into the next. I know both Ravenna and I have plans for games quite different from setting, to theme's to play style for our next iterations. 
So thanks again for making the game so great. We truly value our players, and by this part of the game, I always feel like the site is such a close knit Table Top feeling. I love that. It makes me really appreciate each 'friend' whom is played with. Cheers!
Saturday, 19 December 2015 15:11
Hits: 1254
Whether you are home for the holidays, or off to vacation, we want to wish you a very Merry Christmas, and a Happy New Year! Both Act 1 Finale's for "Young Blood" and "Leviathan's Wake" are now complete! A big thank you to everyone who participated. A game is made up of everyone's contributions. Story Sanctum has been a great community and we look forward to a new Act with players old and new! Though things may get more sporadic and less frequent as we all handle the season, you never know what we'll do over the Holiday. Here's to a great gaming time in 2016! ~ SS